Developed By Alva Industries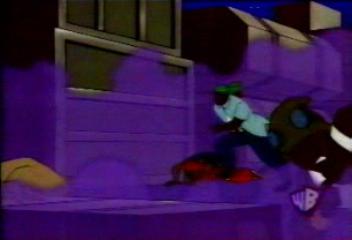 Big Bang Gas
This gas was developed by Alva Industries. When canisters of it were accidentally spilled, dozens of people were mutated. Some were transformed into beasts, others given superpowers.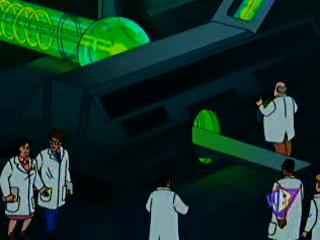 Regeneration Machine
When it is complete, this machine is going to regenrate Alva Jr. It was close to being complete, but thanks to Specs and Trapper, it was damaged and would take awhile to repair.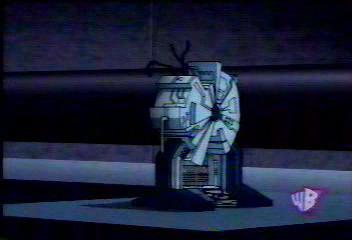 Fusion Engine
This had the ability to destroy all of Dakota. It was stolen by Tarmack for Specs and Trapper. It was eventually returned to Alva Industries.
Invented By Richie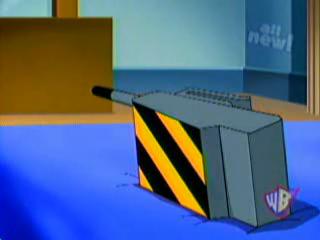 Shock Vox
One of Richies first inventions. These are walkie talkies used by Richie and Virgil on missions.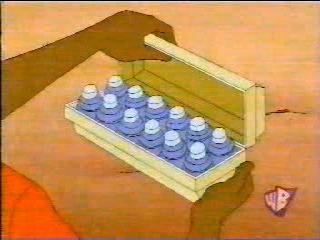 Zap Caps Version 1
When Static charges these canisters, they become electric explosives.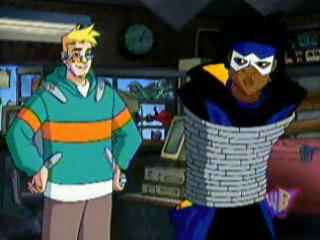 Zap Caps Version 2
An updated version of the zap cap, this is a metahuman capturing device. It works well on some, not so well on others.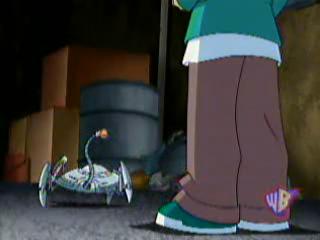 Backpack
Richie's most beloved invention. This robot can do everything. It attaches to Richies back where it cna go on missions with him and Static. It was once taken over by Braniac, however, was fixed and improved.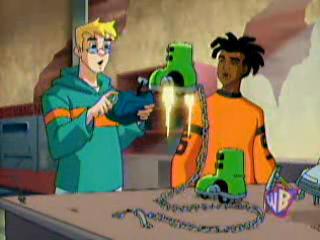 Gear's Boots
These were invented by Richie to help him follow Static on missions. They have small rockets attached to them to help him fly. It took some time for him to use them, but now he is a pro.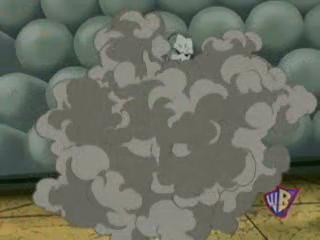 "Gearcrete"
This is a substance that Richie made to trap metahumans. A capsule explodes and this concrete flys out. It then hardens seconds later, trapping the person inside.
Gear's Drill
This is a tool Gear made to open locked doors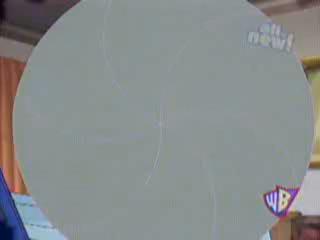 Flying Disc
This was created by Richie to help Static get around the city. All Static has to do is unfold the disc and energize it.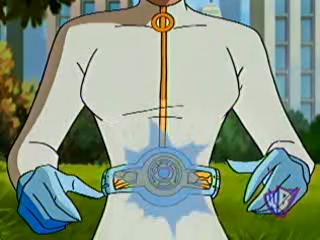 Space Time Demodulator
This device helped control Timezone's powers. It can be set with a remote control to go back and foward in time.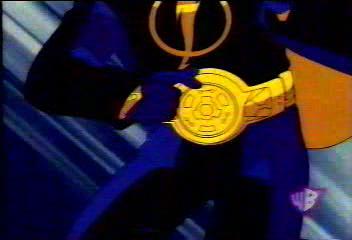 Gear's Time Manipulator
Gear created this one for Static to stop Speedwarp.
Spec's and Trapper's Inventions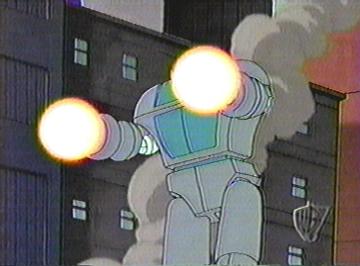 The Robot
These two created this robot to take down Static at Vanmoor. Static then destroyed it.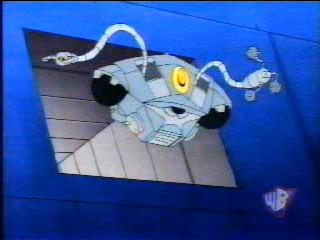 The Alva Machine
This machine was designed by Specs and Trapper to track and capture Static.
Power Suits
These suits gave Specs and Trapper powers of their own to fight Static.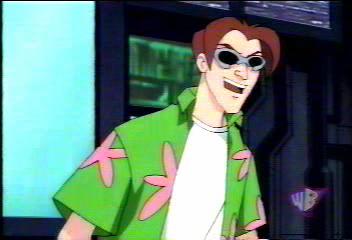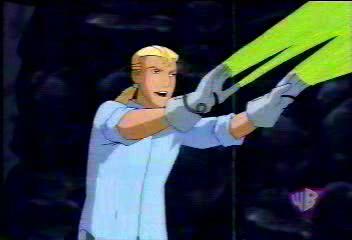 The Glasses and Gloves
These were tools they made to help them fighting Static. The glasses shoot lasers. The gloves have strings that come out and hold things in place.
Toyman's Machines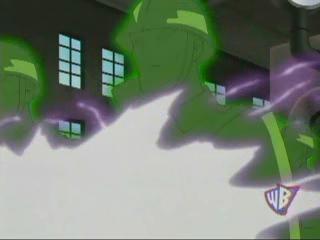 Toy Soldiers
These life size toy soldiers were created with kryptonite in them to repel Superman.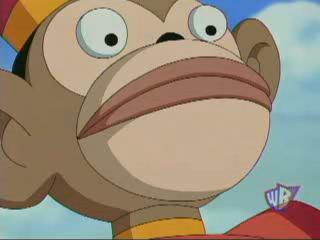 Toy Monkey
This was used in Toyman's first attempt to capture Darcy.
Toy Clown
This machine was used by Toyman to capture Daisy.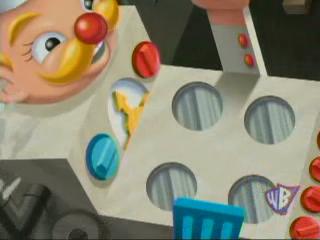 Body Switching Machine
This machine was created by Toyman to switch Darcy's mind into a replica of Daisy.
Braniac's Machines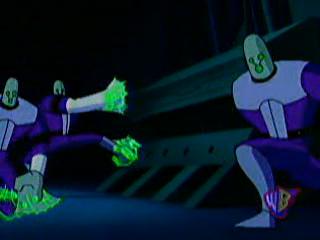 Braniac's Soldiers
These machines were created to repel the Justice League from stopping Braniac's destruction of Dakota.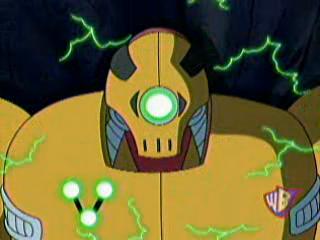 Braniac's Robot
This was controlled by Braniac on the Watchtower to defeat Static and Gear.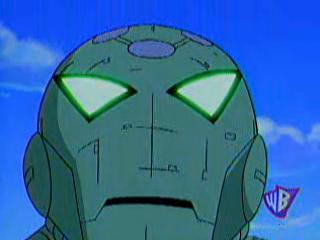 Braniac Head Ship
This ship was created by Braniac to destroy Dakota, then the world and remake it in his image.
Created by Dr.Konig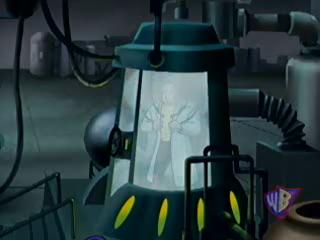 Pressure Chamber
This machine was designed to revert Konig back to his original form. It did not work.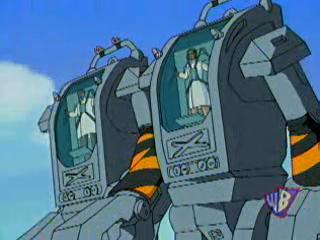 Konig's Robot Suits
These were used by Shebang's parents to get items needed for the pressure chamber.
Developed By Dr. Menace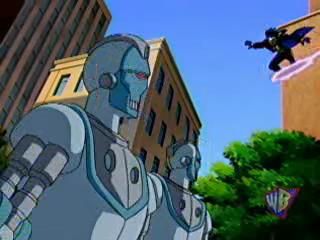 Dr. Menace's Robots
These were used to rob a bank for Dr. Menace. They were defeated by Static and Soul Power.
Invented By Tech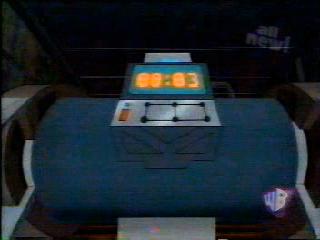 Dark Matter Creator
This machine was created to make darkness spread across Dakota allowing Ebon to take it over.
Invented By Odium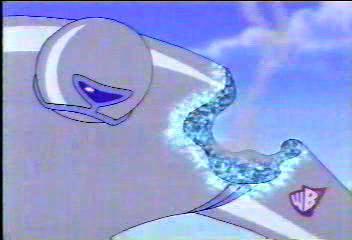 Nanites
These are very small robots that he used to try and take over the world.
Invented By Mason Andrews
Power Suits
These suits are used by the Hoop Squad to fight crime.
Invented By Dr. McDonald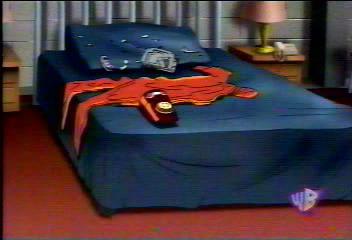 Time Manipulator
This machine was able to create another reality of time, which was much faster than real time.