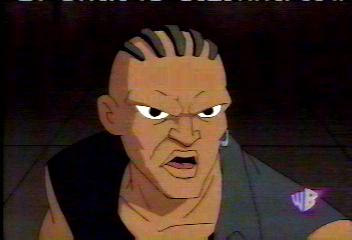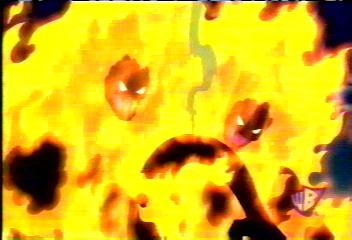 Ebon
First Appearance: The Breed
Powers: Can manipulate shadows
The leader of the Breed, he has a personal grudge against Static for foiling so many of his plans. His brother is Rubberband Man. He once got so fed up with Static beating him that he tried to get Static to reveal his secret identity. He was able to go back in time to create a larger Big Bang, which would turn the whole city into metahumans. This plan was thwarted by Static and allies. He also recruited the Nightbreed to help him take over the sity. This plan was also thwarted when the Nightbreed turned on him. When the cure was spread throughout the city, Ebon stole the last of the Big Bang gas and used it with Hotstreak. They then fused together and began causing havoc. He was seemingly destroyed by Static.

Kangorr
First Apearance: Static Shaq
Powers: Legs are like kangaroos
A member of the Ruffpack. He follows Hyde without question. He was part of the Joker's gang. Since then, he has joined the Breed, who he apparently knew before the Big Bang. He was one of the first metahumans to be cured.

Shiv
First Appearance: The Breed
Powers: Has ability to fashion light-energy weapons
A member of the Breed. He was part of the Joker's gang. He now hangs around a bar frequented by Bang Baby villians.

Teresa a.k.a. Talon
First Appearance: The Breed
Powers: Has a bird-like body, can screech to high levels
A member of the Breed. Talon was also part of the Joker's gang. She has been to jail numerous times. She was also captured by Leech and Alva on two separate occasions. Both times she was freed by Static. After she was cured, she helped Static and Gear try and stop Ebon from becoming a metahuman again.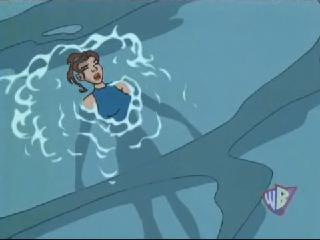 Aquamaria
First Appearance: Bad Stretch

Powers: Controls water
The newest member of the Breed, she once almost defeated Static. She later teamed up with Hotstreak. She was the first Bang Baby to agree to be returned to normal.